Flute
Juntianfang Professional Grade Guqin (Siru Series – Jiao Ru)
Brand : Juntianfang
Face plate : White Fir
Back plate : Fir or c

atalpa ovata 

Emblem : Mother of pearl
Style selection : Zhongni / Fuxi
String : Steel string with nylon cover
Pegs :

Black 

sandalwood
Lacquer mix : Raw lacquer with c

ornu cervi degelatinatumm or tile ash

Accessories: a blue floral cloth guqin bag, a guqin hard cover case, a guqin cleaning cloth and two guqin anti slip padding

"JunTianFang", founded by Wang Peng, a contemporary guqin artist who is good at both making and playing of the guqin. He is a designer of aesthetic spaces, and a representative inheritor of the "Guqin Art" national intangible cultural heritage project. Vice President of the Guqin Professional Committee of the Chinese National Orchestral Society (China Qin Association), and deputy director of the Furnishing Art Committee of the China Interior Decoration Association.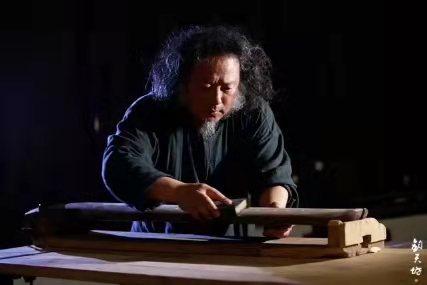 Teacher's Team
Meet our teachers who are professional and well-educated to share their knowledge with our students.
Teacher's Team
Join our mailing list to get updated with our latest News & Events!